We're Feeling the Love!
Congrats to our 2020 Orange Crush Contest Winners!
First Place
Christie Yoder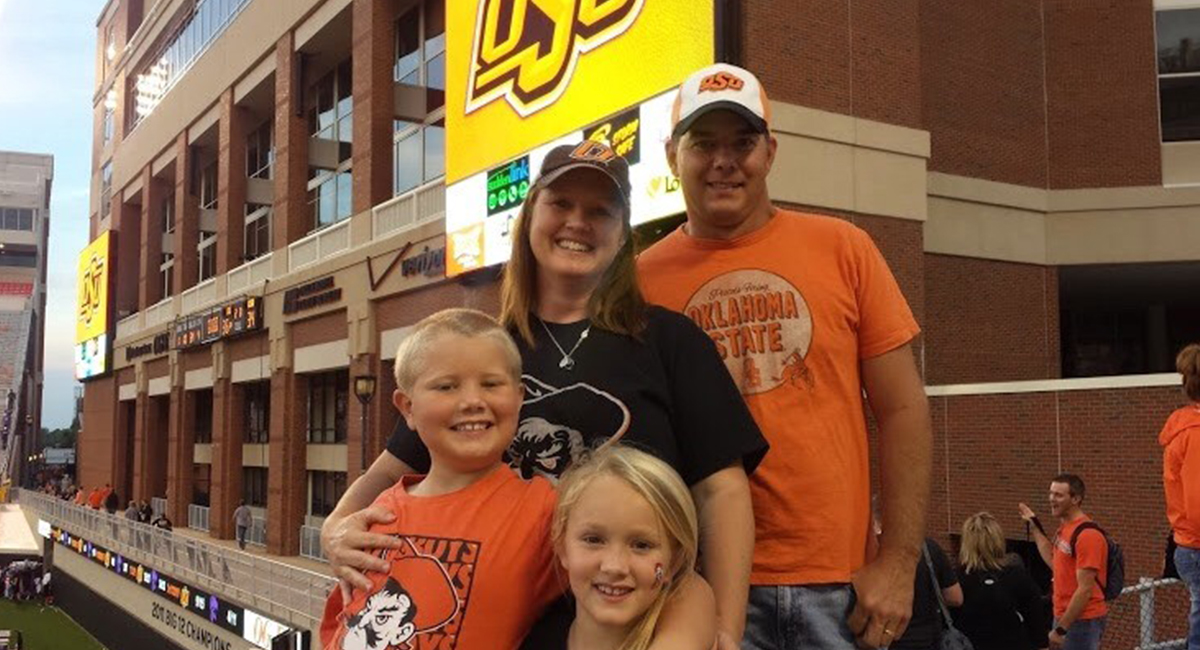 I met the love of my life 2002 in STW, Oklahoma. Our paths had crossed a few times in different locations, but our first real encounter was outside the elevator on the first floor of the classroom building. He completely took my breath away!!! I tried to say hello but nothing would come out so I just took the stairs. Later that day my friend asked if I would please come meet someone at the Copper Penny. I agreed but said I'm not fixing my hair or putting on makeup...take me as I am...I walk in and there he was!!! The most handsome man I'd ever laid eyes on. Immediately Regretting my decision about hair and make up, I walked over and introduce myself. That was August 1, 2002, his last day at OSU for he was finished with his summer class. One year later he asked me to marry him. Three years later we welcome our first child with a second to follow 21 months later. Utopia, fairytale, unbelievable are just a few words to describe my marriage to my cowboy. Life was PERFECT until Thanksgiving Day November 2015. My strong cowboy was diagnosed with leukemia and passed away 13 months later. Our love story is not over... I have the privilege to watch the best of him carry-on in our two amazing children. One day we will meet again. OSU not only gave us each other, it provided an unforgettable educational experience and degrees that lead to amazing Careers. GO POKES!
Second Place
Lindsay Henricks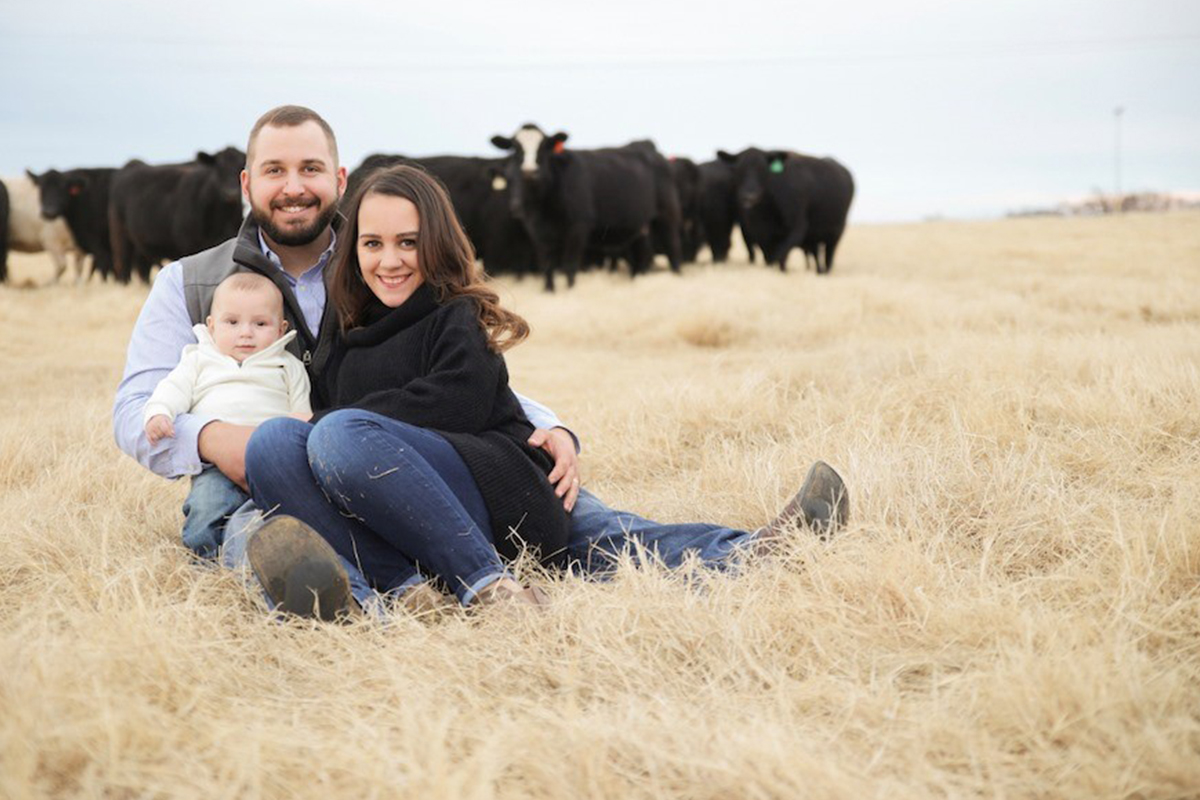 Braden and I met while we were both students at Oklahoma State. We had both previously gotten out of rough relationships before we met. I was currently on the livestock judging team and we were out judging cattle at Dr. Mark Johnson's house. As I was taking notes on an angus heifer class I just so happened to look up and see the cutest guy standing in the cattle pen (it was Braden.) I immediately texted my roommate who's friend (Chance) was with Braden in the pen and asked who the cutie was. When I returned home from practice I had a few friend requests from Braden and we started chatting on, of course, Snapchat. About a week later we finally hung out and stayed up talking on my porch until 3 a.m. (our conversations included livestock, hobbies and of course our love for Jesus Christ) I knew this boy was different, I just knew it... So the next day he decided to take me on a "date" and I bet you'll never guess what that "date" involved, yep cows. He took me to take care of some of his show cattle. We spent the afternoon washing, working hair and learning more about each other. We ended the date with pizza. Needless to say the rest was history. We both graduated OSU in December 2016. The day before we graduated he asked me to be his forever and of course I said yes!

Fast forward 3 years. We have been married for 2 incredible years and just welcomed our sweet baby boy into the world on July 31, 2019. We live on a cattle ranch in SW Oklahoma. OSU will forever be my favorite place because it led me to the love of my life, my forever partner and my best friend.
Third Place
Mackenzie Woodward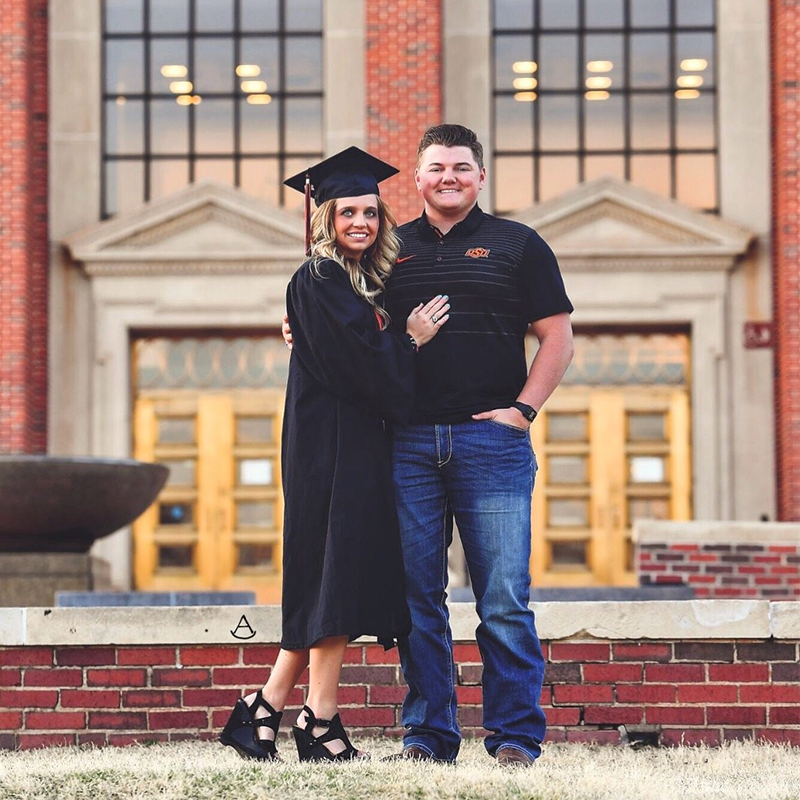 Delton and Mackenzie met at Oklahoma State. Delton was shopping at a boutique in Stillwater called J.Cole with his friends and mom on Moms day and was captivated by a blonde with pretty blue eyes. He heard a worker call her by the name Mackenzie. At the time, Mackenzie felt like there was someone staring at her but couldn't quite figure it out. As he left the store he told his friends that there was a gorgeous girl inside. Kelley (Delton's mom) decided to take matters into her hands and call the store and find out Mackenzie's last name. She called and Mackenzie answered giving the information needed, leaving Mackenzie confused and a little freaked out. But that didn't last long because as soon as Mackenzie got off of work she got a message on Instagram, not knowing that the random boy inside the store was about to change her life forever. They will be husband & wife on June 20, 2020. Go pokes!!!
Judge's Choice
Lucy Johnson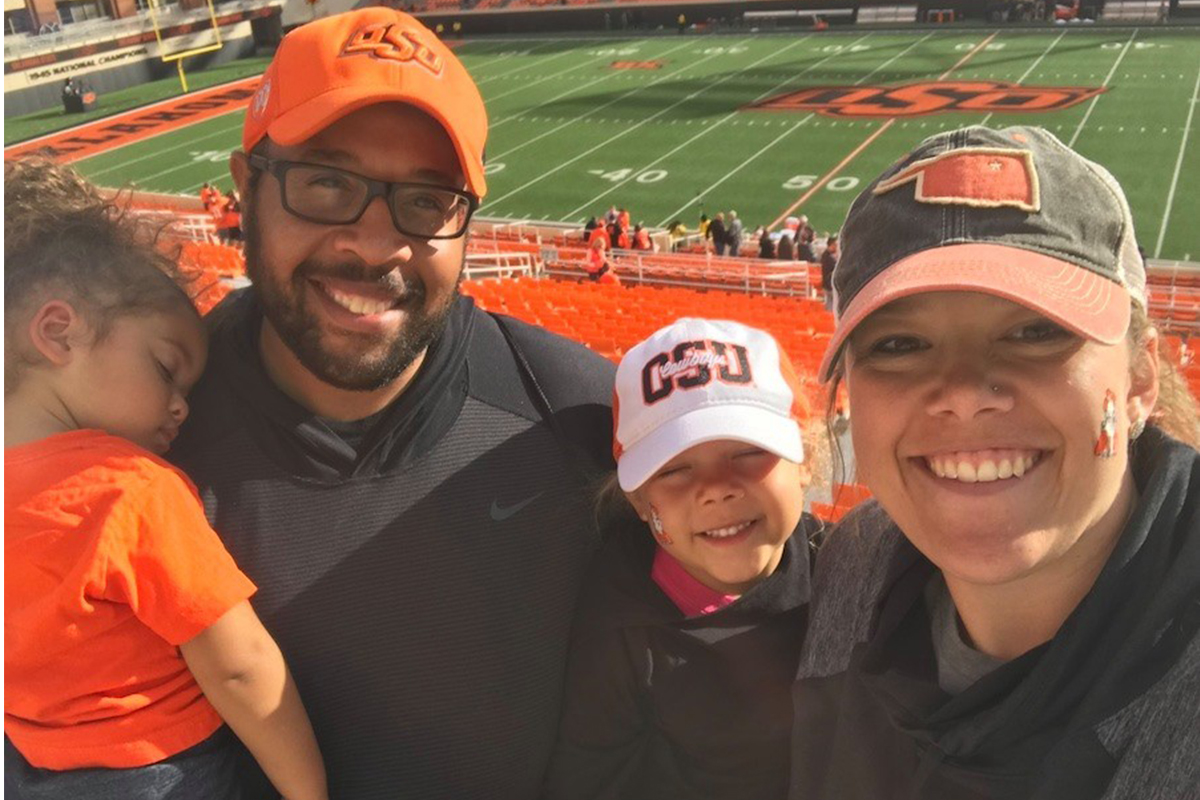 We met at Dirty's, got to know each other better at finals week pancakes at the union and then at the '07 season Bowl Game. We started dating when I lived on Duck and he at The Lift. We continued to date as I graduated and he finished his degree. We got married on Campus in the formal gardens and stayed our wedding night at The Atherton. 10 years later we visit Stillwater as often as we can and share our legacy with our future OSU Cowgirls.